You must have come across a lot of packets of Ratlami Sev namkeen hanging on the roadside stalls of many cities. And all of them claim to be authentic. But you never know if they truly are the original Ratlami Sev that everyone loves and enjoys across the world. This Indian namkeen is the perfect thing to munch on any occasion. Here are some reasons why these Sev are the perfect fit for every occasion.
1. They Have a Distinctly Sweet and Mildly Spicy Taste
One thing about Ratlami Sev that everyone loves is how they taste. After all, taste is a major thing that decides how good a food item is. And Ratlami Sev do not disappoint at that front in any way at all. There are a lot of ways to prepare Ratlami Sev in different states of India, but the authentic flavor is seen only in the ones which are prepared by the experienced hands of the cooks of Ratlam. It is because of their authentic recipe that this snack can be enjoyed at any occasion.
2. They Can be Found Anywhere Quite Easily
If you think that Ratlami Sev can be found only in Ratlam, then you are highly mistaken. There are a lot of stores in different cities of India which offer the original Ratlami Sev at an affordable price. If you ever find yourself craving for a good munch of this snack, then do not hesitate to either order them online or just go to the nearby confectionery store which must have these amazing snacks in their stock. It is also because of their availability that they are so popular among a lot of people throughout the world.
3. They are Loved in Festivals as Snacks
No Indian festival is complete without the presence of sweet and salty dishes. While sweets have a special place in the hearts of Indians on festivals, snacks such as Matthi and Namkeen are not lagging behind in any way at all. There are a lot of reasons as to why people enjoy these snacks at festivals. One of those reasons is that too many sweets are overwhelming for them, and that is why they resort to snacks. And there is no better snack than Ratlami Sev to treat your mouth on a sweet day.
4. Kids Love Them As Well!
Kids love to try different things when it comes to food. And it is rightly said that they are extremely choosy about their food. However, once they come across Ratlami Sev, they will find it extremely hard to find its competitor. Kids love Ratlami Sev because they have an amazing taste and they also come in different ranges of flavors which keeps the kids attached to this delicious snack. If you have a stubborn kid at home who does not want to eat any snack, try offering them Ratlami Sev.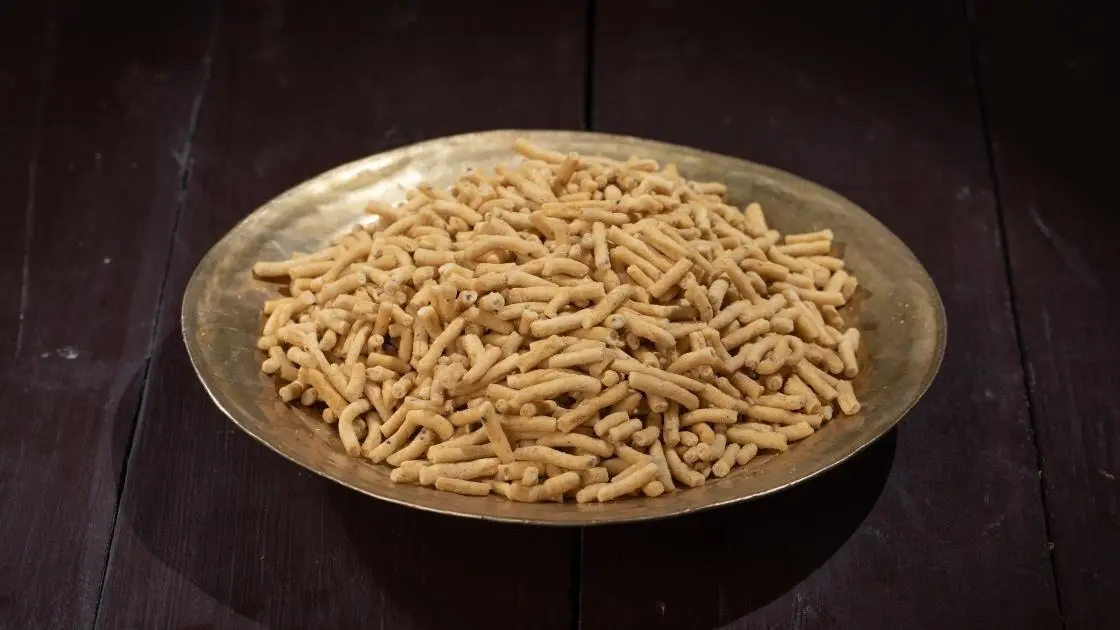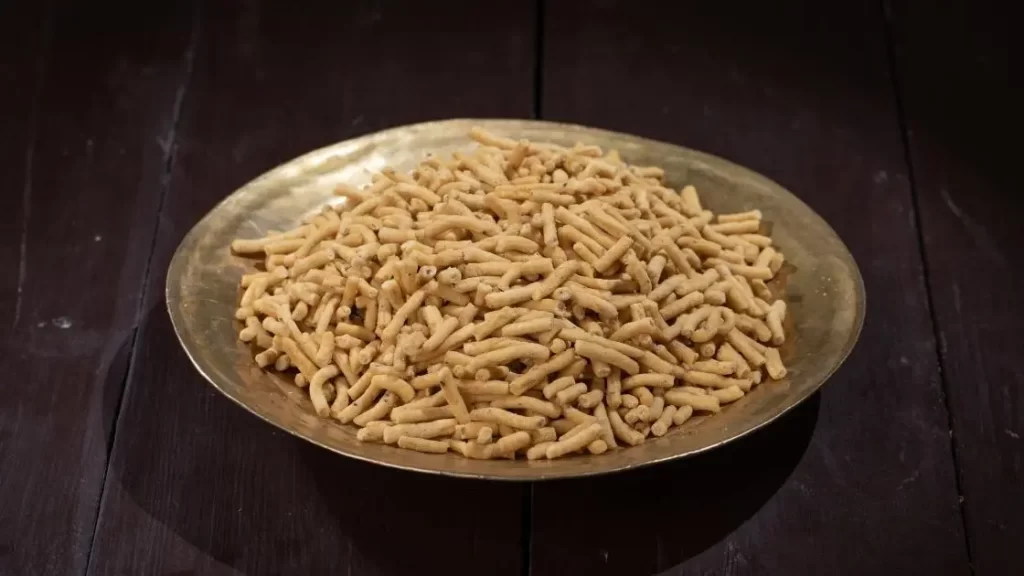 5. They are Easy to Prepare
While a lot of practice is required to prepare the perfect version of Ratlami Sev, you are going to love cooking them once you have mastered the art. The recipe might seem like a lot of steps, but once you know what you have to do, you will see that it was extremely easy to prepare Ratlami Sev. And you will be able to have home cooked Ratlami Sev whenever you are craving for them.
6. They Stay Fresh for a Long Period of Time
Ratlami Sev stays fresh for a long period of time. This is because they are prepared while keeping in mind that they will be enjoyed over a long course of time. The ingredients used in making them keeps them safe from getting oxidised and keeps them fresh as well.
7.  They Go Well With Your Morning Tea or Evening Coffee
If you have been wondering what would go well with your morning tea or evening coffee, then Ratlami Sev is the right answer. You can enjoy them with either of the two to have a great time. A lot of people who do this have never complained of the Sev ruining the taste of tea or coffee for them. If anything, they add more value to your tea or coffee.
8. They Can Be Packed in Tiffin for Your Office
Ratlami Sev can also be eaten in offices, schools and colleges to keep yourself full. You can pack them in a tiffin and take them with you to the places mentioned here.
Ratlami Sev is one of the most famous things in Ratlam, and those who have not tried them yet are making the biggest mistakes of their life. This Indian snack has a memorable taste because of its flavor and texture. It is going to leave you craving for more once you try them.