Ratlam, earlier known as Ratnapuri, is a northwestern city in Madhya Pradesh. Ratlam, a part of the Malwa Agency of Central India under the British Raj, is a city full of history and culturally rich heritage. Ratlami cuisine and snacks are famous all over India, who hasn't heard of Ratlami Sev right?! But there is much more to the mouth-watering cuisine of this city of gems than the infamous Ratlami Sev, from namkeens to sweet delights, it has many culinary wonders to keep your taste buds in a trance. I'm sure you're curious about what else is in store, so read this article and find out all the Ratlam famous food items here!
WHAT IS RATLAMI FOOD LIKE?
Ratlami cuisine is mainly vegetarian and depends on the kind of natural vegetables or ingredients are available, but there are many cuisines that you can eat any time of the year. It is the simple, tasty, and comforting food that we all crave. From fast foods to delicacies that remind us of home and simpler times, this city of gems has indeed many gems in the store of food lovers! Ratlami namkeen is one of the most famous namkeen snacks in India, the wide variety of samosas, sev, and chaats are something that you absolutely can not miss out on if you're in Ratlam.
MUST TRY FAMOUS FOODS OF RATLAMI CUISINE
A majority of the snacks we buy in packaged products are some of the most famous street food crazes in Ratlam. The mouth-watering street food stalls of Ratlam are sure to tempt any food lover in the world. In a simple fast food dish like chaat, Ratlam offers a huge variety of options like Kela chaat, Aloo Tikki chat, and dahi chat. Let's see what other Ratlam famous food items you should try out!
Here are the foods in Ratlam that you must try at least once in your life: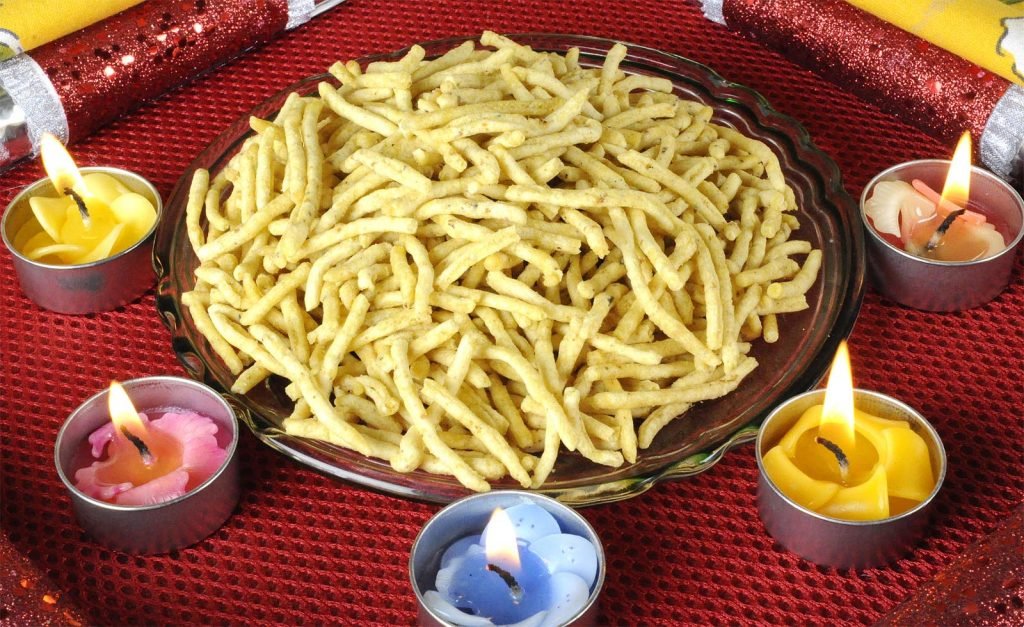 1. Ratlami sev
I think this particular snack needs no introduction, from Haldiram to many other namkeen manufacturers, Ratlami sev is sold nationwide and is one of the tastiest namkeen snacks in India. It is something that you can not stop eating once you start, it can be paired with any dish like poha or chaat and it just increases the savory and spicy flavor!
Ratlam is famous for its namkeen and especially for Sev. There is no one in the country who has matched the taste of ratlami sev, that is the reason ratlami sev has its own IG mark for identification of authenticity. If you are interested to know the history of ratlami sev do check out The Saga of Ratlami Sev: Why is it so Famous?
We have already prepared a detailed article to guide you about the best buying option for true authentic ratlami sev.
2. Kela Chaat
Kela chaat or raw banana chat is made from green unripe bananas. They're chopped in pieces and fried just like aloo Tikki chaat and are then mixed with onions, Sev, Dahi, and peanuts. Although it may seem weird to eat a banana in a savory dish, I can assure you, you won't be able to get enough of this dish!
3. Ratlami Poha
Poha is one of the most famous breakfast dishes across India, especially in Madhya Pradesh. But what makes Ratlami poha so delicious? Ratlami poha is served with sev and is a sweet and savory delight. The soft poha with the crunchiness of sev makes it one of the most famous dishes in Ratlam.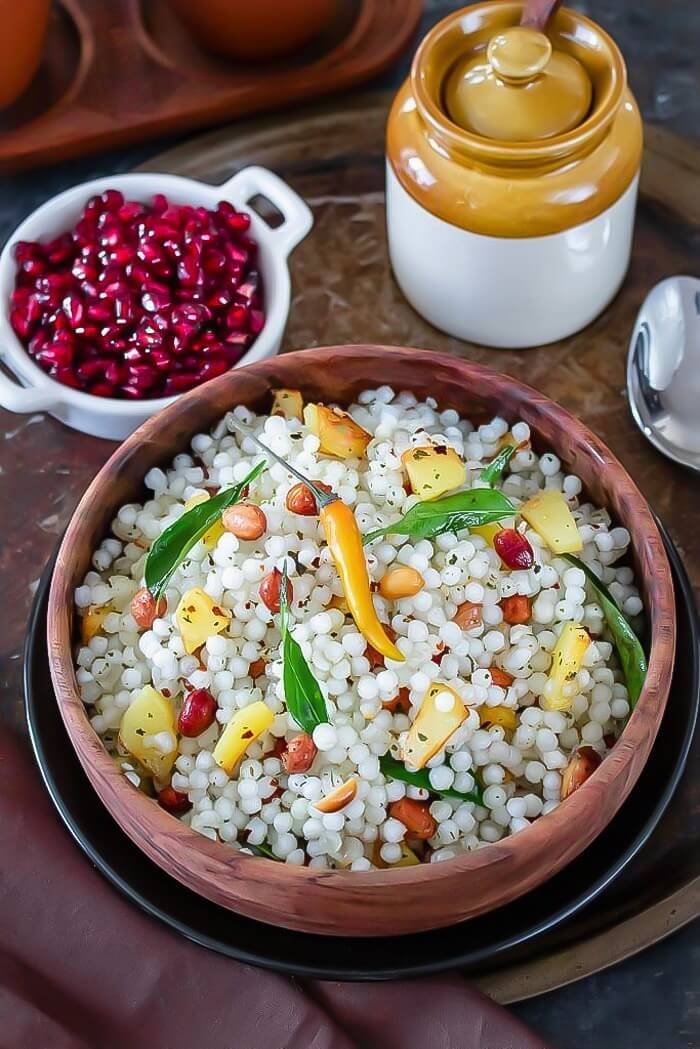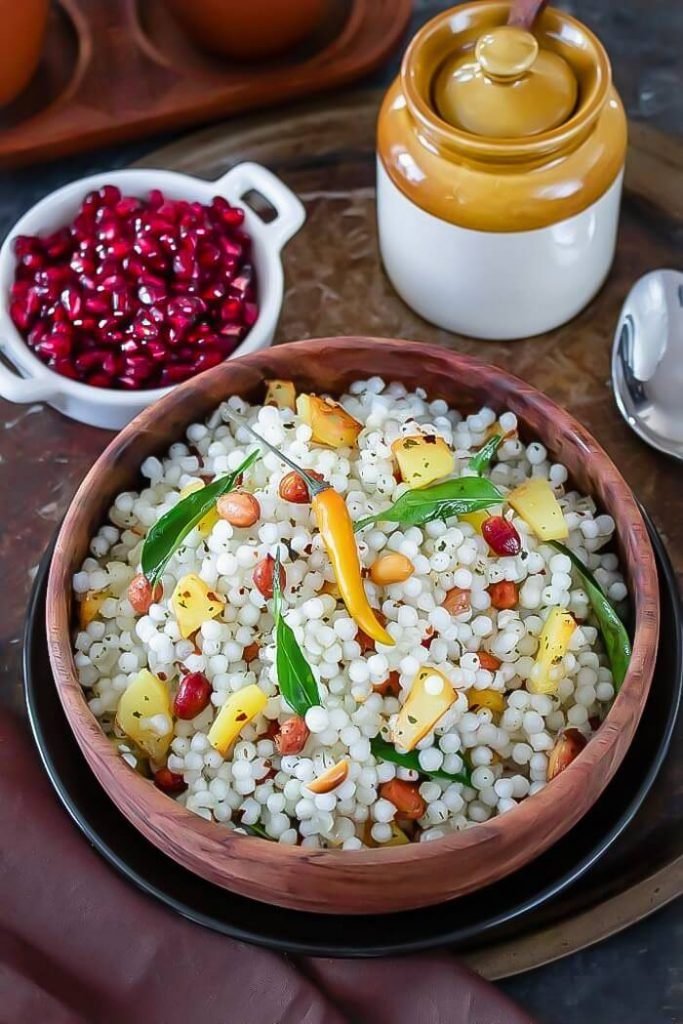 4. Sabudana Khichdi
Sabudana khichdi is something that reminds us of home, it is a comfort food that no one can ever dislike. Ratlam is home to some of the best sabudana khichdi stalls that people from all over India drool over. Enriched with peanuts, it is a delicacy that keeps you hooked and satisfied with your meal!
Try it out: 1. Maa Bhagwati Khichdi Bhandar, at Tophkhana, Opposite of Chotte lal Ashok Kumar Gandhi, Ratlam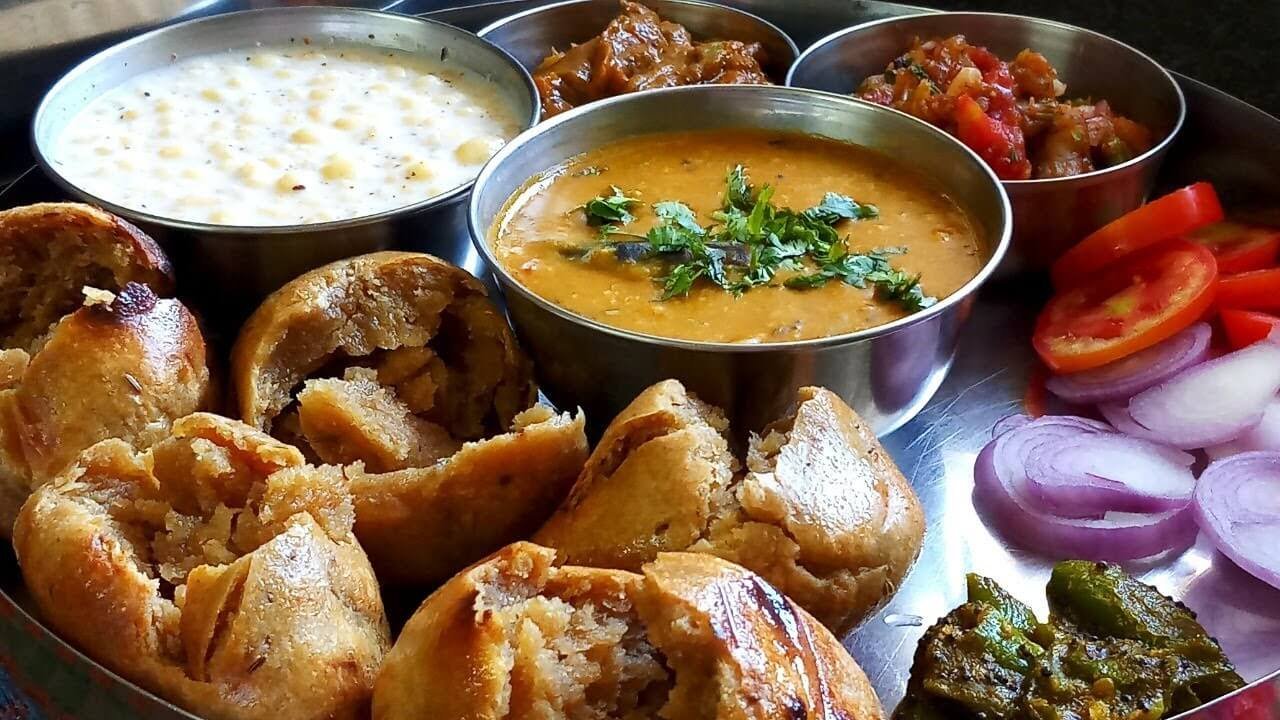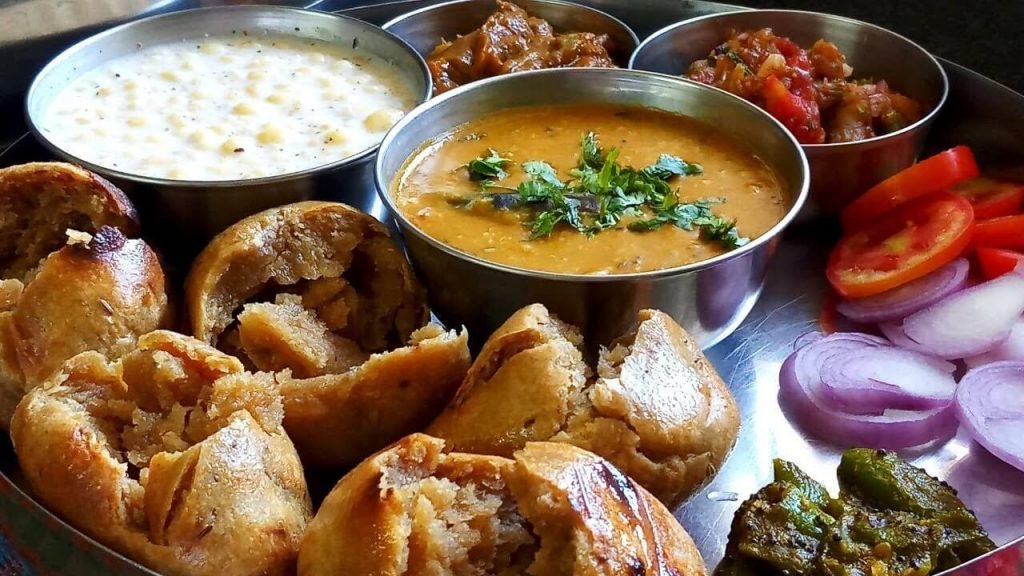 Dal baffla is one of the most famous foods in Ratlam, it is a form of bread made from a variety of lentils and grain flours like wheat flour. It is typically served with Malwa dal and but it can be eaten with anything of your choice or even just as a simple tea-time snack! It is a slightly savory dish that makes a perfect partner for a tea-time stroll around Ratlam.
You can try out Ratlam's famous Dal Bafla at Shree Ram Daal baati at Dhanmandi Road, Ratlam
6. Kesar Chai
Ratlam's Bajranj tea stall at Station road is famous for its Kesar chai. They have been in the business of chai since the 1990s and people around the corners come to have a tasty sip of tea here. This restaurant is famous among youngsters and along with chai they have Kesar coffee, Kachori, and Samosa.
This restaurant is located just near the Visaji mention, the home office of industrialist Mr. Chetan Kashyap. Who is the current MLA of Ratlam city.
Timing for Bajranj restaurant: From 5:00 AM morning to 12:00 PM.
7. Kela Samosa (Banana Samosa)
We know, you all have tried samosa but have you ever tried Ratlam's Kela Samosa? No, then you are missing a lot. There is a specialty of Ratlam's Kela Samosa, being densely populated by Jains, here you will find a different kinds of Jain Samosa, like samosa without dhaniya, samosa with Chutney, Samosa with Dhai, and so on. There are a few shops that are famous for their kela samosa and they make it 365 days, so you don't need to wait for a specific time.
Murli Da Kachori wala is a famous name in Kela Samosa, as you will find the crispest banana samosa here. Everything is prepared in front of your eye and is 100% fresh. You will find their shop at Chomikepull, opposite Moti Babji Ka Mandir. He is famous in all Chandni chowk and Jain Communities.
Another name to taste Kela Samosa in Ratlam is Shubhash Kachori wala, his shop is located in Chandni Chowk, Ratlam.
8. Emli ki kadhi
A wholesome and simple comfort food, Emli ki kadhi is the perfect companion for rice if you want a fulfilling, tasty, and light lunch. It is slightly tangy and sweet and has a curdy base enriched with jaggery and gram flour. It is a great dish to keep your tummy happy and satisfied!
9. Palak Chaat
People of Ratlam love food and are crazy about their food carvings. When it comes to having something spicy and tasty, Palak Chaat of Lala Satish Chaat House wins the game. Palak Chaat served with Chilled Curd (dhai) and Chutney along with Fiki sev, Mungfili daana, and Masla. Garnished with chopped green dhaniya. It looks and tastes really amazing.
Satish Chaat's house is located at Do Batti, Choraha, Near Tata Chroma Showroom, Ratlam. They also have Chole Tikiya and 9 flavors of paani puri. Which include Pudhina Paani, Emli Paani, Lahsun Paani, Hing Paani, Kacchi Keri Paani and so on.
Bonus: Have you ever tried Kela Tikki? No, then you will find exclusively Kela Chole tikiya at Lala Satish Chaat House. Do give it a try. I make sure, you won't regret it.
10. Barfi
Barfi is something that every Indian eats to celebrate happiness, in Ratlam cuisine, a meal can not be complete with a sweet delight at the end. With a wide range of barfis, from Kaju barfi to anjeer barfi, you'll fall in love with this sweet Ratlami delight. Barfi is something that you absolutely can not miss out on in Ratlam! Ratlam was formerly known as Ratnapuri or the city of gems, and indeed it is a city filled with culinary gems like chaat, Ratlami Sev, and many more delicacies. Ratlam's famous food items are something that you immediately fall in love with. They're vegetarian, light, and have a wide variety of flavors that will get you instantly hooked!